How to remove Jingliu's blindfold
Jingliu is currently the first DPS character in Honkai Star Rail. However, her popularity among the player base is also due to her excellent visual design, with her icy facial expression and mysterious blindfold. Still, some players wanted the option to remove their blindfold, and while there's no dedicated switch to remove it, there is a workaround.
RELATED: Honkai Star Rail: Best DPS Characters, Ranked
You can see Jingliu's eyes struck by Mara during combat, when she enters her transmigration state, and during one of her idle animations. However, if you want to temporarily remove the blindfold from her while exploring, there's a trick in the camera settings to help you do that.
This article contains mild spoilers.
Why is Jingliu wearing a blindfold?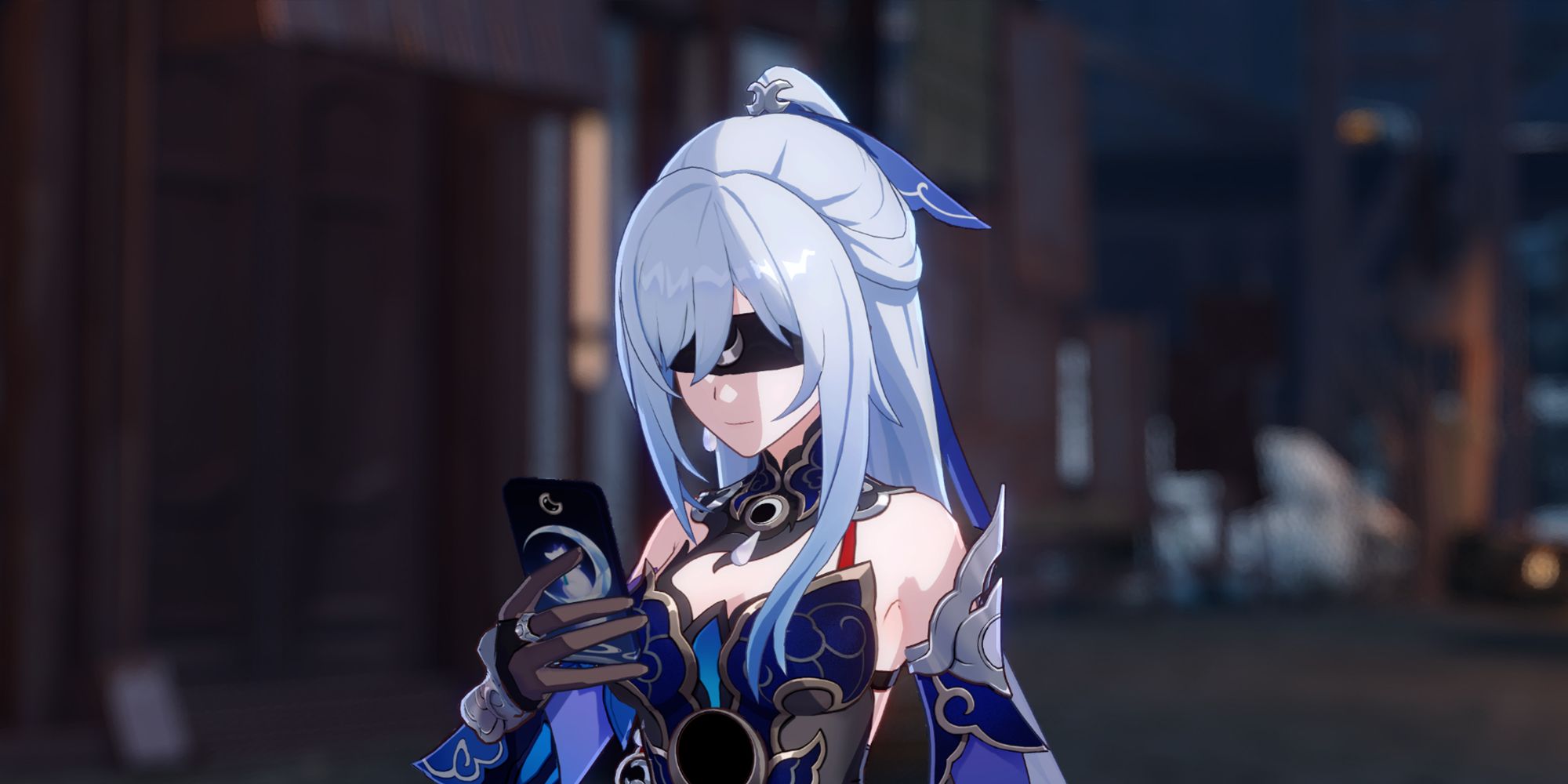 The answer to why Jingliu wears a blindfold can be found in Yanqing's Escort Mission: Frosty Blade's Trial. In her own words, she wears it as evidence of her determination to never look back and never fall into mara and destruction again. It is implied that mastering one of her senses helps maintain her sanity.
How to remove Jingliu's blindfold
To remove Jingliu's blindfold, follow the simple steps listed below. However, keep in mind that this is not a permanent change. She wears the blindfold again when you enter combat, go through a long loading screen (e.g. when fast traveling to another map location), or when she triggers her "Idle Action 2" while exploring.
With Jingliu selected, open your main menu.
Enter photo mode.
Expand your camera settings if they aren't already open.
Press the Flip Character switch twice.
As Jingliu turns around, quickly go to the Actions tab.
Click "Idle Action 2".
If successful, you should see the dark steam effects of her idle action while Jingliu stands still without a blindfold.
Exit photo mode.
Since this trick doesn't affect game files, players don't have to worry about getting into trouble by using or sharing screenshots. There has also been no news to suggest that the developers will fix this.
NEXT: Honkai Star Rail: All Characters and Their Voice Actors