See Chris Pratt as Garfield in the first trailer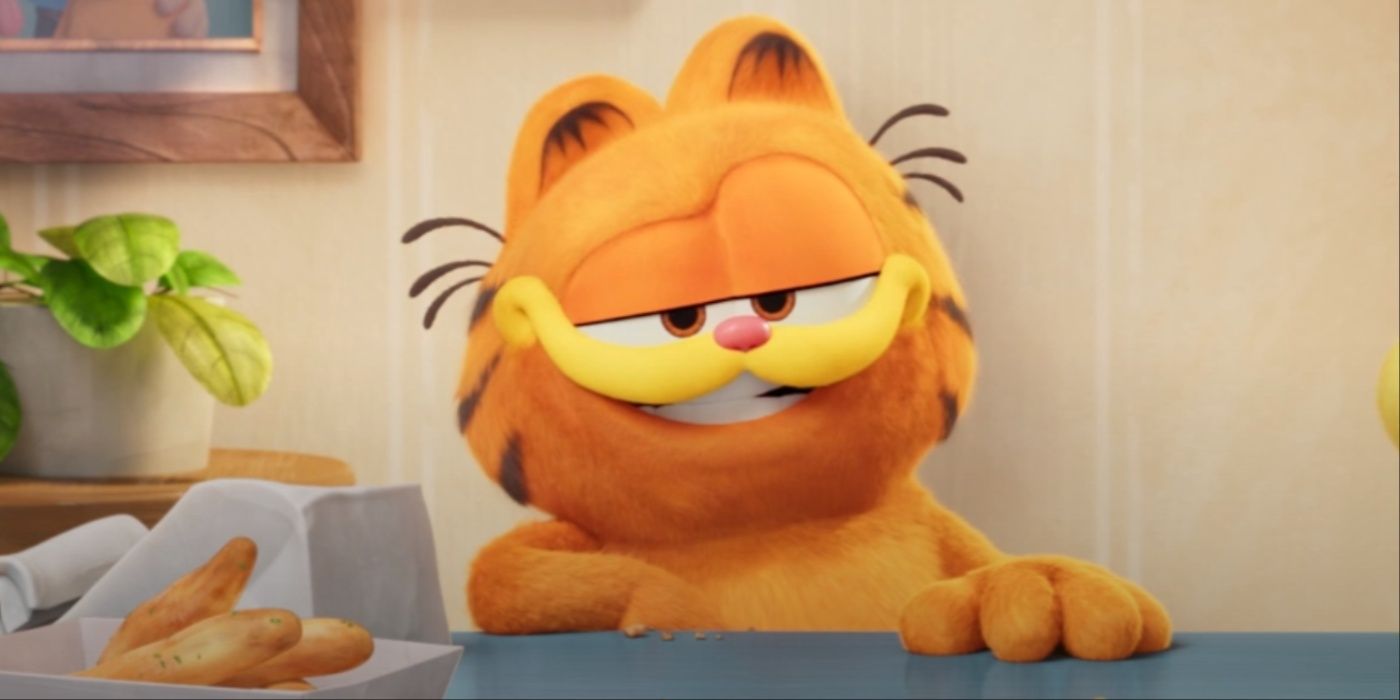 The first trailer has just been released The Garfield movie.
A completely new film that restarts Garfield for a new generation, The Garfield movie features the voice of Chris Pratt in the lead role. While preview images have been released before, this is the first time Pratt's Garfield voice has been heard. The film hits theaters on May 24, 2024, and ahead of its release next year, fans of the cat can get their first look by checking out the brand new trailer below, courtesy of Sony.
The 10 Best Comic Strips That Became Movies
Pratt's Marvel Cinematic Universe colleague Samuel L. Jackson also provides the voice of Vic, Garfield's father, in the new film. The film's official synopsis reads: "Garfield (Pratt), the world-famous Monday-hating, lasagna-loving pet cat, is about to embark on a wild outdoor adventure! After an unexpected reunion with his long-lost father – scruffy street cat Vic (Jackson) – Garfield and his canine friend Odie are forced from their perfectly pampered life to join Vic on a hilarious, high-stakes heist.
Chris Pratt voices another iconic character
Pratt rose to fame through his live-action roles, but is perhaps best known for his long-running role as Star-Lord in The Guardians and the Galaxy Films and the MCU, although he has also made a name for himself as a voice actor. He portrayed Mario in the cartoon The Super Mario Bros. movie, which was released earlier this year to incredible success. It's likely that Pratt will reprise the role for a sequel, although one has not yet been announced. Pratt previously sang a lead role in the film The Lego Movie and its sequel. Pratt and his MCU colleague Tom Holland also voiced lead roles in the animated Disney/Pixar film Further.
10 strange films with animals
In addition to Pratt and Jackson, Hannah Waddingham (Ted Lasso), Ving Rhames (Dawn of the Dead), Nicholas Hoult (Renfield), Cecily Strong (Saturday Night Live), Brett Goldstein (Ted Lasso), Bowen Yang (Saturday Night Live) and Harvey Guillén (What we do in the shadows).
Mark Dindal directed the film, which was written by Paul A. Kaplan, Mark Torgove and David Reynolds. It is produced by John Cohen, Broderick Johnson, Andrew A. Kosove, Steven P. Wegner, Craig Sost, Namit Malhotra and Crosby Clyse. Executive producers include Garfield Creator Jim Davis alongside Bridget McMeel, David Reynolds, Scott Parish, Carl Rogers, Simon Hedges, Chris Pflug, Louis Koo, Steve Sarowitz, Justin Baldwin and Peter Luo.
The Garfield movie will be in theaters on May 24, 2024.
Source: Sony