Vote for the best Christmas comic stories of all time!
Summary
DC Comics had a tradition of Christmas stories during the Golden Age, but this faded until they began producing more Christmas stories and Christmas specials in the 1970s.
Marvel Comics had almost no Christmas stories in the 1960s, but began including them at the end of the decade. In the 1970s, Christmas stories became more and more common.
Vote for your favorite Christmas comic stories by emailing your ballot to brianc@cbr.com and rating your top ten picks from #1 to #10. Deadline for entries is November 28th at 11:59pm PST.
It's been a decade since I last did a countdown of your votes for the Greatest Christmas Stories Ever Told, so I thought it would be a good idea to revisit the idea, so, well, that is this note, I want you to vote for what you think are the greatest Christmas stories ever told and I will be counting them down throughout December as part of our annual CSBG Advent Calendar!
Christmas stories from all comic companies are eligible to vote, but I thought I'd give you a quick overview of the history of DC and Marvel's Christmas stories as a fun little extra information before you vote!
The five best Christmas stories from DC Comics
What is DC's history of Christmas stories?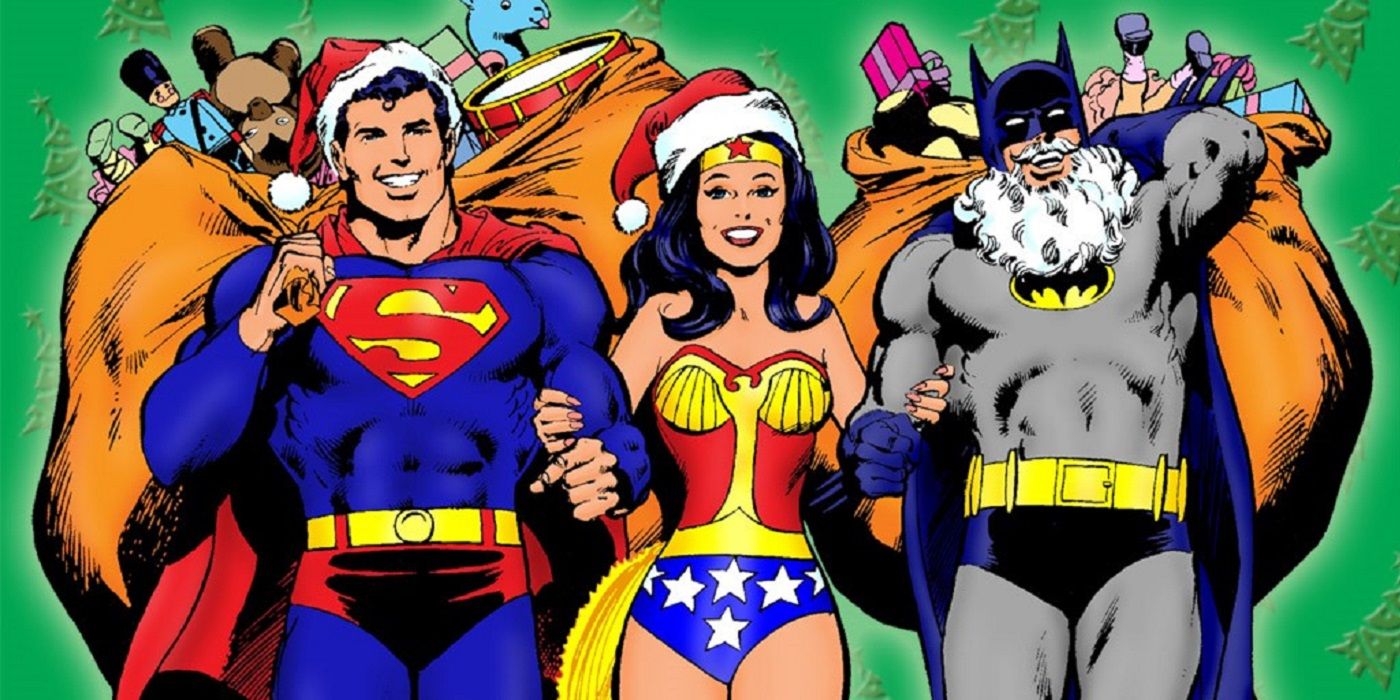 DC Comics has had an interesting relationship with Christmas over the years. During the Golden Age of Comics in the 1940s, Christmas stories were an annual tradition in the pages of Superman and Batman comics, but as the Golden Age ended in the late 1940s, most of DC Comics' Christmas stories also disappeared Pages of their superhero comics. DC still wrote many Christmas stories, but usually with their own titles (Rudolph the Red-Nosed Reindeer, for example, had his own annual DC comic book for over a decade from 1950 to 1961).
At the beginning of the 1970s, DC began producing more Christmas stories again and also began producing Christmas specials. At the beginning of the 1980s, however, the practice fell into disuse again. After a stellar holiday collection in the late 1980s, DC experienced its biggest Christmas Story period since the Golden Age of the 1990s, when Christmas Stories and holiday specials were common releases (DC has generally expanded its publishing schedule, so that makes sense) . After a brief lull in the early 2000s, DC recently began offering annual holiday specials again.
The five best Christmas stories from Marvel Comics
What is Marvel's History of Christmas Stories?
Marvel Comics has a strange history when it comes to Christmas stories. In general, Stan Lee believed that every issue of a Marvel comic should have some sort of timelessness, and so he was usually not a fan of tying issues to specific dates within the year. Maybe it was because he didn't want the comic to look outdated on newsstands after Christmas. Whatever the reason, Marvel had almost no Christmas stories for most of the 1960s. It wasn't until the end of the decade that a few Christmas stories crept in there.
With Lee no longer as editor-in-chief, Christmas stories appeared more regularly in the 1970s, and Marvel also published the first Christmas specials. Christmas stories have been published with some regularity over the past few decades, although Christmas specials have been less of a priority for Marvel due to their many gaps in their Christmas special release schedule (they have been better at releasing new stories recently). , although).
How to vote!
1. Vote by emailing me your ballot at brianc@cbr.com. For the subject, type something like: "The best Christmas comic stories." It doesn't necessarily have to be such a precise wording, but something along these lines. Just so I know that your email is your ballot for sorting purposes.
2. You will vote for ten comic stories about Christmas. Only comics, so no cartoon stories or anything like that. As to whether something is a "Christmas Story" rather than a story that happens to take place in December, I will leave that decision to you and let your best judgment be your guide. I'm just looking for Christmas stories, so don't try to sneak New Year's stories in there (although note that there is a famous Christmas story in DC called "Should Auld Acquaintance Be Forgot" which might make you think it is). A New Year's story, but don't worry, it's definitely a Christmas story. In case you are not sure Uncanny X-Men #143, I'll allay your concerns and say it counts. And if you seriously can't think of ten, I'll allow at least six stories, but guys, you have to have ten Christmas comic stories that you like!
3. You will vote for your favorite STORIES, not comics. So, for example, instead of voting for the 1991 Marvel Christmas Special, you specifically choose one story FROM that special to vote for (or two, or three, whatever). if you feel like that, just don't vote for the special as a whole).
3. Rank your ten favorite Christmas comic stories from #1 (your favorite stories) to #10 (your tenth favorite stories). I would prefer if you actually numbered your entry, 1-10 (without the # sign). It's easier for me to count.
Here is a template you can use as a guide. You can simply copy and paste it into your email:
THE TEN GREATEST CHRISTMAS COMIC STORIES
1.
2.
3.
4.
5.
6.
7.
8th.
9.
10.
4. Your first choice gets 10 points, your second choice gets 9, etc.
5. Votes are due by Tuesday, November 28th at 11:59 p.m. PST. So you have just over two weeks to vote, which should be plenty of time since this isn't as extensive as some of my other annual polls.
If you are interested in the stories that were created a decade ago, here is the list of results back then! I've updated the links so that they actually work. This is the first time in about seven years that this particular list actually has working links. So, well, it's a Christmas miracle!
Go vote and have fun choosing stories!